May 2020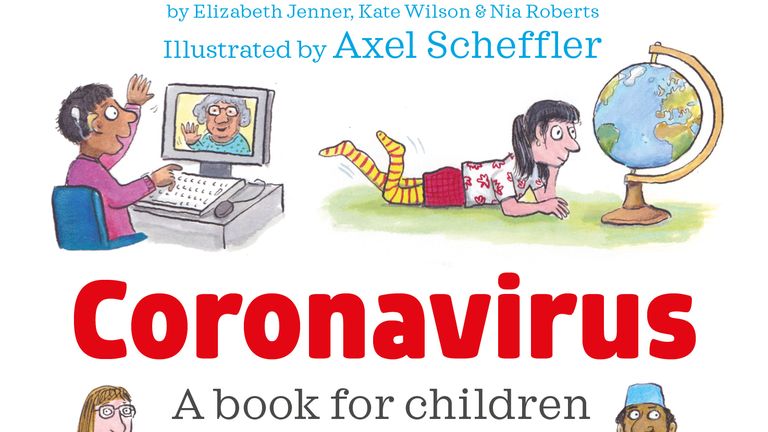 Resources for Helping Children to Understand the Coronavirus and Covid-19 Quarantine
Coronavirus: A Book for children
Child Mind Institute Parent Guide
How to Help Children with Disabilities Understand the Coronavirus: TheMighty.com
April 2018
Children's Book Week
April 30 – May 6, 2018
Children's Book Week is an annual celebration of books for young people and the joy of reading.Established in 1919, Children's Book Week is the longest-running national literacy initiative in the country. Every year, events are held nationwide at schools, libraries, bookstores, homes — wherever young readers and books connect!
Highlights:
1/26/2018


CalicoKidz.com and Multicultural Children's Book Day!
Earlier this month, CalicoKidz participated as a reviewer for the 5th annual  Multicultural Children's Book Day by reviewing a diverse book. As a supporter of this annual celebration that promotes diverse children's books, CalicoKidz.com hopes that more parents, educators and kidlit lovers also participate! Just learning about the celebration? No problem! You can participate in tomorrow's #MCBD2018 Twitter chat! Here are the details :
TWITTER PARTY Sponsored by Scholastic Book Clubs: MCBD's popular and fun annual Twitter Party will be held 1/27/18 at 9:00pm.
Join the conversation and win one of 12-5 book bundles and one Grand Prize Book Bundle (12 books) that will be given away at the party! http://multiculturalchildrensbookday.com/twitter-party-great-conversations-fun-prizes-chance-readyourworld-1-27-18/
Multicultural Children's Book Day Resources for Educators and Parents
Free Multicultural Books for Teachers: http://bit.ly/1kGZrta
Free Empathy Classroom Kit for Homeschoolers, Organizations, Librarians and Educators: http://multiculturalchildrensbookday.com/teacher-classroom-empathy-kit/
10/21/2017
Book Buzz 4 Kids is now Calico Kidz!
To showcase the vibrant theme of our blog, and so that the name is more representative of our mission of diversity, this website is now Calico Kidz!
Why Calico? Calico is an all-cotton fabric, printed with simple designs in one or more colors. Like calico fabric, our blog is diverse and represents various cultures and communities. Learn more about the origins of the word calico, which originated in Calicut, India at britannica.com.
9/21/2017
What's Next on Calico Kidz
October: Later this month find reviews on books about bullying awareness in recognition of National Bullying Prevention Month.
November: Look out for reviews of books about Veteran's Day and Thanksgiving.
December: Find posts about cultural and religious celebrations throughout the month.